Gardens Caravan Park regularly offers specials and promotions to encourage visitors to the area all-year-round. We encourage you to embrace the cooler months and get close to nature as the temperature drops by offering special rates during off-peak season, as well as other ad-hoc promotions throughout the year. If you would like to be kept in the loop about our promotions and specials, please subscribe at the bottom of the page.
Stay 3 Pay 2 – Stay Longer & Save!
Winter is the perfect time to explore all that the Moyne Shire has to offer. Through June, July and August, stay for longer and save with our Winter Escape Deal!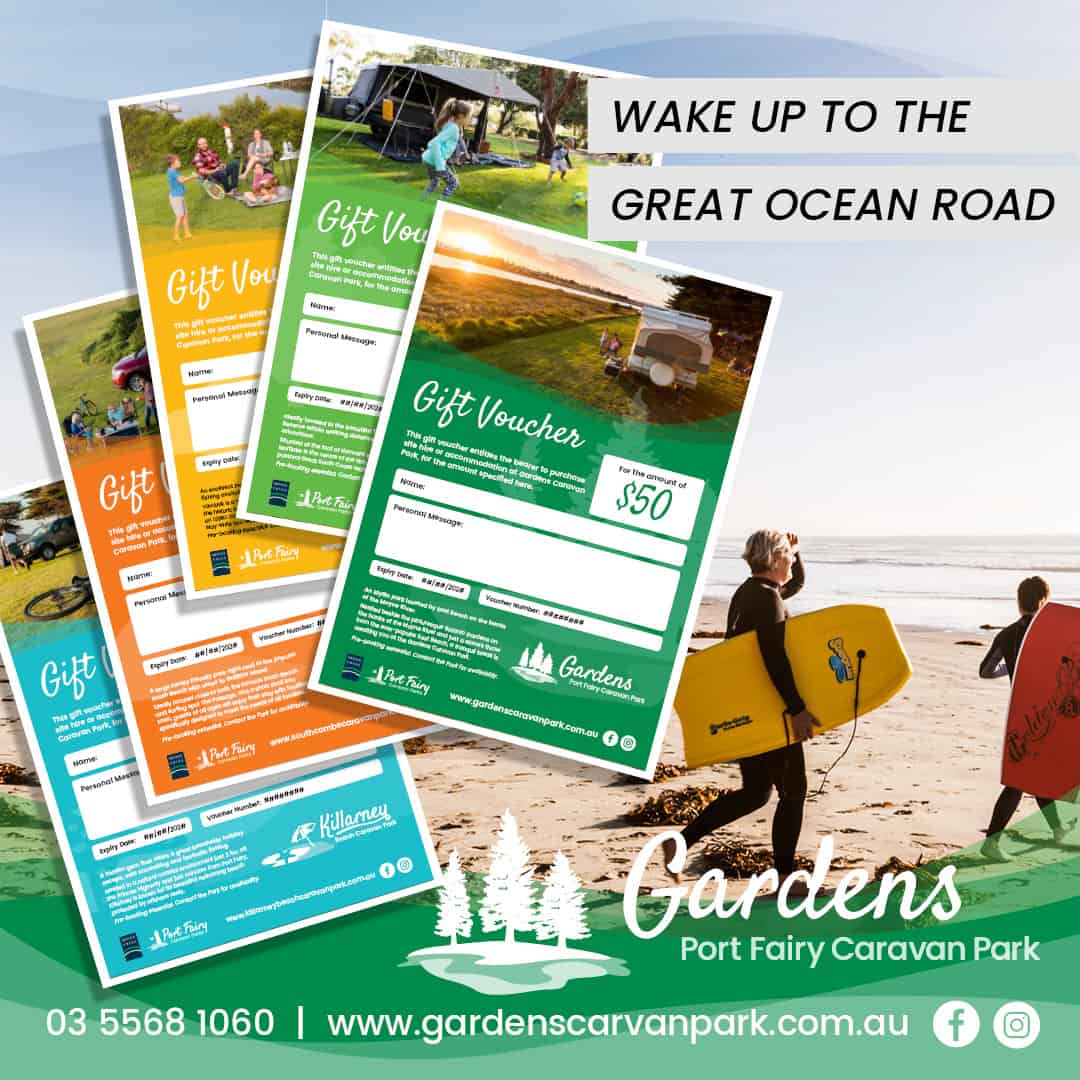 Give the gift of ESCAPE!
Need the perfect Gift idea? Look no further… why not give your loved one the gift of ESCAPE with a GIFT VOUCHER! …better still, join them on the adventure! Get away… take a long walk, hook up the van, head to the bush, dive in the ocean, get the boat …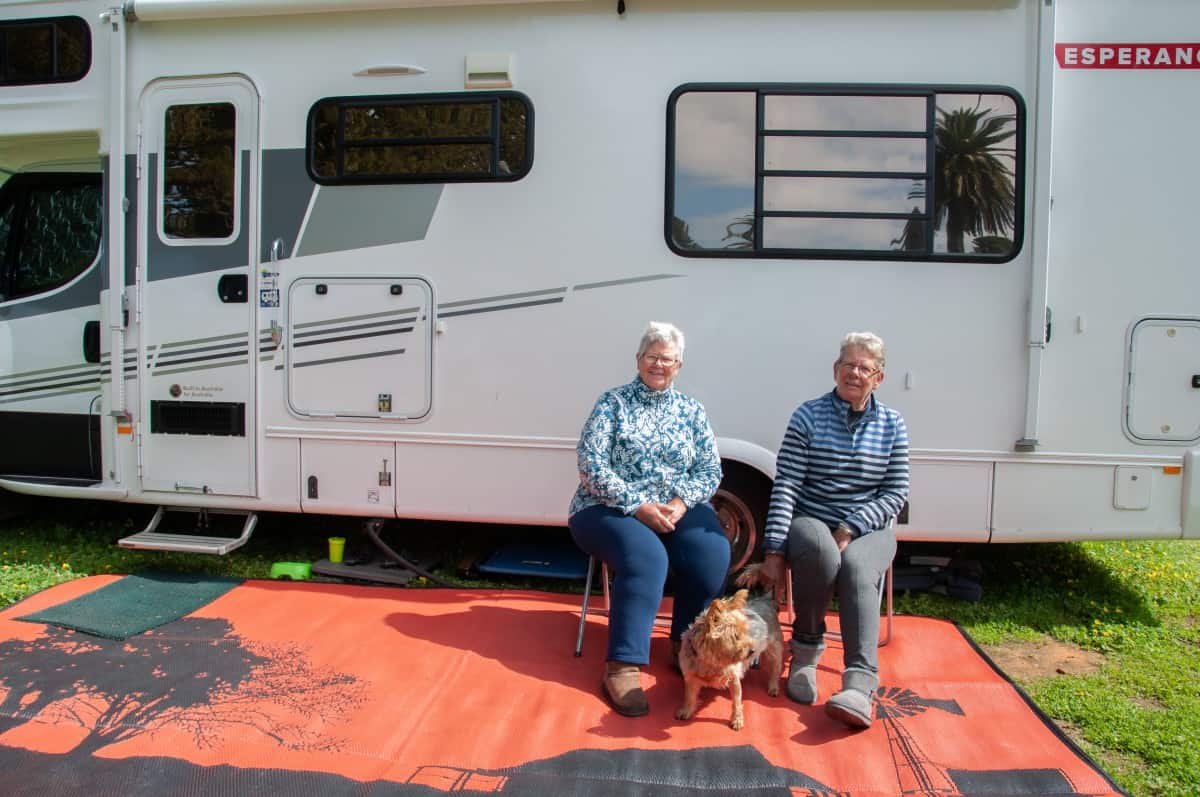 Seniors Card Discount
Seniors Card welcome here! Australians seniors card holders are entitled to a 10% discount on Sites and Cabins (up to $40 per stay) Off peak Simply enter Seniors Gardens into the promotional code box when booking.
Explore our accommodation options…
Great location and excellent amenities and staff
Kool Man
21. November, 2022.
Very nice quiet park great location accross road to beach
Denise Hawkins
30. October, 2022.
Here on a wet and windy weekend but great park to stay.
Jenny Foley
29. October, 2022.
Hessie Mills
26. September, 2022.
Excellent in every respect... beautiful gardens to walk around, incredible carved statues. Really good thoroughly enjoyed our stay
Jenny Marshall
20. September, 2022.
Very nice park dog friendly friendly staff best showers 🚿
Ruth Morrison
4. September, 2022.
Ray Phillips
30. August, 2022.