Gardens Caravan Park regularly offers specials and promotions to encourage visitors to the area all-year-round. We encourage you to embrace the cooler months and get close to nature as the temperature drops by offering special rates during off-peak season, as well as other ad-hoc promotions throughout the year. If you would like to be kept in the loop about our promotions and specials, please subscribe at the bottom of the page.
September School Holiday Special
Winter has gone and Spring has sprung! The days are getting warmer so why not head to Port Fairy for the School Holidays? Camp out underneath the stars or stay in one of our cosy cabins and your children will stay for free! Enter the word September in …
Winter special
Winter is the perfect time to soak up Port Fairy's charm. Have hot beverage at one of our many warm cafes and eateries. Throw on a scarf and take in our beautiful scenery. Through June, July and August, stay at the Gardens on a site or in one of our co …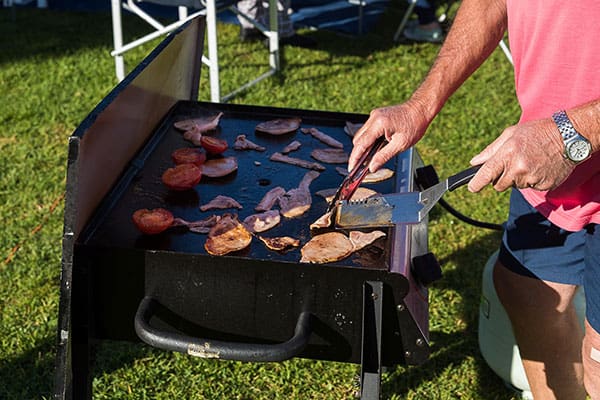 Seniors Card Discount
Seniors Card welcome here! Australians seniors card holders are entitled to a 10% discount on Sites and Cabins (up to $40 per stay). Simply enter Seniors Gardens into the promotional code box when booking.
The Port Fairy Folk Festival
The Port Fairy Folk Festival was established in 1977. The festival has put Port Fairy up front and centre on the world stage of folk music.
The festival is now a part of the DNA of this wonderful township and reinforces its rich cultural traditions as well celebrating new and innovative music and art.
Bookings for a cabin or a site during the Folk Festival are open on the 1st of September. Bookings are processed in the order received.
Explore our accommodation options…